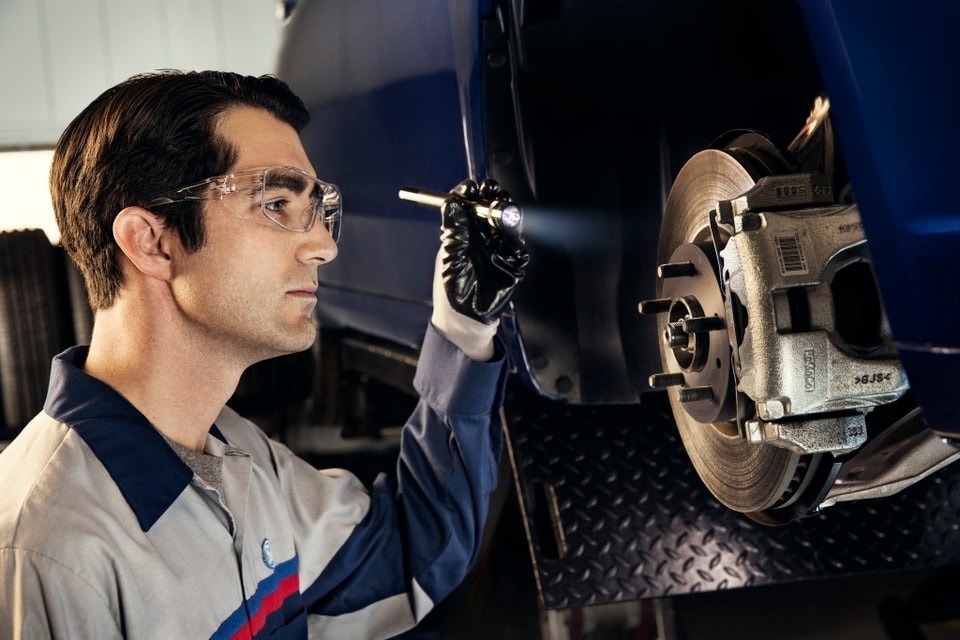 You'll hear it said time and time again that regular service and maintenance of your vehicle is essential to extending the life and value of your car, truck or SUV. Ford vehicles are no exception, and West Covina Ford makes it easy!
We have years of experience, factory-trained technicians and the genuine OEM parts you want for your next Ford repair. Whether it's a major repair or a routine oil change, we have you covered. Don't skimp on the quality of your repair, just to save a few bucks. Why risk damaging your vehicle with sub-par service and quality?
Choosing not only Ford service, but genuine Ford parts is the best choice when looking to maintain your Ford vehicle. OEM parts are made for your vehicle, so you know what you're getting, each and every time. You don't have to risk parts that just barely fit, or might not work with all the new technology on newer cars. Protect your investment with the expert service from West Covina Ford.
Conveniently schedule your next service appointment online or give us a call and we'll take care of your car, truck, or SUV like our own.